MANUFACTURERS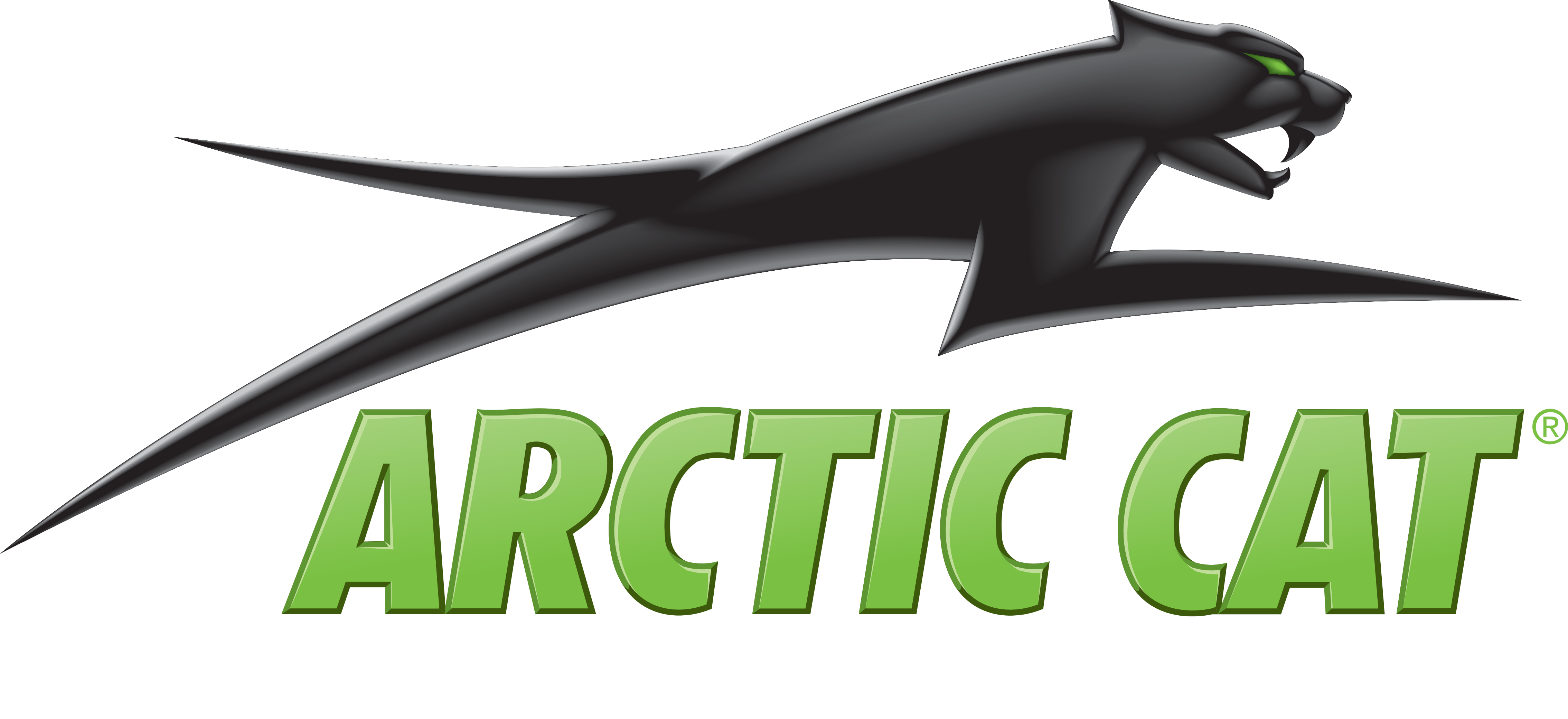 – Arctic Cat is motivated by their passion for hard work and the pursuit of adventure. They are committed to building products and providing services that deliver the experience enthusiasts that is expected by them. The commitment is engineered into their engines, chassis, suspensions, gears and accessories. They wear their pride on their sleeves and across their chests – a statement to the world that everything they do is done with purpose and precision. That is how Arctic Cat creates the ultimate off-road riding experience for fellow enthusiasts who share their passion. At Intercity Power Sports we carry the full line of Arctic Cat ATV's, Side X Sides and Snow Machines as well as all parts and accessories.
– CFMOTO is your ideal partner for enjoying life and exploring the outdoors. Their vehicles have the highest built-in user value achieved from decades of experience in the power sports industry. CFMOTO is truly a world-wide leader and a powerhouse manufacturer. The R&D team consists of two-hundred employees across five countries and the company holds over one-hundred and ten registered patent and independent intellectual rights. Technology and quality are the heart and soul of CFMOTO's business. Their outstanding and trustworthy vehicles are a result of their progressive CFMOTO Quality Management System. At Intercity Power Sports we carry the full line of CFMOTO ATV's and Side X Sides as well as all parts and accessories.
– G3 Boats strives to provide three key features for every owner: Quality, Performance and Satisfaction. Through a total team approach their family of craftsmen consistently produce Aluminum Fishing Boats, Jon Boats, Bay Boats, Deep – V Boats and Pontoon Boats with better fit and finish, outstanding on-water performance and ultimately, higher customer satisfaction than any other aluminum boat line in the industry. At Intercity Power Sports we carry the full line of G3 Boats big or small, we can get them all as a local boat dealership.
– Hewitt Docks and lifts is a leading producer of boat lifts and docks. At Intercity Power Sports we carry all types of docks and a variety of lift styles from: Cantilever, Hydraulic and Hi-Lifts as well as all parts and accessories.
– KingFisher boats are the fastest growing brand of all welded heavy-gauge aluminum adventure boats. With 34 models for lake, river & ocean, they build tough boats for today's demanding angler.
– Tohatsu holds above and beyond the reliability as they challenge their future possibilities. As a Pioneer Outboard Motor and Fire Pump business, they are continuously their business and networks worldwide. With their philosophy of "social contribution" they keep striving to achieve a higher performance. At Intercity Power Sports we carry all outboard motors ranging from 2.5 HP to 50 HP along with a variety of parts.
– Yamaha has three core values: Excellence – through quality, innovation and performance | Passion – for adventure and the outdoor lifestyle | Respect – for customers, employees, partners, community and environment. At Yamaha they integrate these values into all of their activities and focus their energy on providing products that are suited to the unique demands of the marketplace. Through close contact with their customers, their goal is to create experiences and memories that will last a lifetime. At Intercity Power Sports we carry the full line of Waverunners and Generators as well as all outboard motors ranging from 2.5 HP to 350 HP and can supply any parts or accessories.
AFTERMARKET SUPPLIERS
CV TECH – New and refurbished products of a quality that is equal to or better than original equipment
DALTON INDUSTRIES – Is a Canadian Based Company that is a supplier of clutching components for ATV's, UTV's and Snowmobiles
FROG SKINS – Air in-take and Venting Solutions
GAMMA – Supplies everything you need to ride: Helmets, Apparel, Lubricants & Oils, Accessories, Parts, Brakes & Cables, Engine, Electrical, Suspension, Steering, Tires & Wheel Components
MAVERICK DISTRIBUTING – Maverick Distributing is a Premier Distributor of Canadian Power Sports Aftermarket Parts and Accessories.
MOUNTAIN TEK PERFORMANCE – Mountain Tek Designs and Sells Products that Enhance the Performance of your Power Sports Experience. Some available products include: Engine Durability Fix Kits, Heat Removing Blowholes, Chassis Modifications, Clutching, Accessories and More!
MOTOVAN – Prides itself on being a Leader in the Power Sports Distribution. They have everything you need for the Motorcycle, ATV, UTV and Snowmobile Industries. They cover everything from Brakes and Belts to Tires and Tubes. They carry all the Accessories you can think of. – When it comes to looking stylish while you ride, they have you covered head to toe.
SLED PRO DISTRIBUTING – Supplier of Snowmobiling Performance Parts and Accessories. They also have parts for ATV, Truck and Trailer Products – plus a whole lot more.
OUTBORE REBORE – Has a Broad Range of Marine Products. They carry virtually every category of Marine Replacement Parts which include: Hard Parts, Drive Parts, Fuel Systems, Electrical, Steering and Instrumentation.
QUICKSILVER – Since 1950, customers have depended on the Quicksilver Brand for Premium Quality Marine Parts, Accessories, and Engine Care Products.
RACEWERX – Supplier of Customized Parts and Accessories for your Snowmobile, ATV and UTV.
RICOCHET OFF ROAD – Fully Customizable Protection for your ATV, UTV and Side X Side. They have Complete Armor Kits, Skid Plates, Bumpers, A-Arm and CV Boot Protectors.
RM STATOR – Specializes in Designing and Manufacturing Innovative Electrical and Electronic Components for Power Sports Vehicles such as: Motorcycles, ATV's, Side X Sides, UTV's Snowmobiles and Personal Watercraft.
SUN AND SNOW – Is Committed to Providing the Highest Quality Parts for all your Utility, Recreational and Power Sports Needs. They carry a wide Range of Power Sport Parts and Accessories.
WESTERN MARINE – Is a supplier of Marine Parts and Accessories. They carry an Extensive Inventory of over 35,000 Items from More than 350 Manufacturers Around the World and Supply to Customers in both the Commercial and Recreational Marine Sectors.
LAND N SEA – Is a Full Service Supplier of Marine, RV and Power Sports Parts & Accessories, Electronics, Safety Equipment, Boat Seats and Unit Covers. They Also Carry: Inflatable Tubes and Kayaks of all Styles to Suit your Needs.